What is it?
Sun, skin disorders, aging and heredity can all contribute to skin irregularities, including wrinkles, acne scars, freckles, sunspots or visible blood vessels. In addition, skin may lose tone, feel less firm and lose its healthy glow. Skin resurfacing can involve precisely removing the skin layer by layer to allow new, healthier skin cells to surface or stimulating neocollagenesis which tightens the underlying skin.
Traditional or standard ablative laser skin resurfacing (LSR) with carbon dioxide (CO2) and erbium-doped yttrium aluminum garnet (Er:YAG) lasers have been increasing in demand in the medical aesthetic industry as they are proven to be effective in treating numerous skin irregularities in a fast and efficient manner.
Elogio's Recommended Solutions
Lotus III
Lotus III is an innovative fractional multi-pulsed Er:YAG laser proficient at ablating various epidermal lesions with the cold ablation mode at 40 µs. The ultra short pulse (USP) mode, also known as cold ablation, is capable of performing superficial to deep peels, non-ablative, fully ablative and fractional resurfacing which stimulates natural skin healing to treat skin conditions like wrinkles. The Lotus III uses the Diffraction Optical Element (DOE) fractional beam technology that delivers uniform energy and fluence of each individual fractional beam, ensuring equal distribution of the energy in the skin. This reliable technology efficiently controls thermal energy, preventing burns from any thermal damage and lowers risk of post-inflammatory hyperpigmentation, oedema, pain and has short downtime.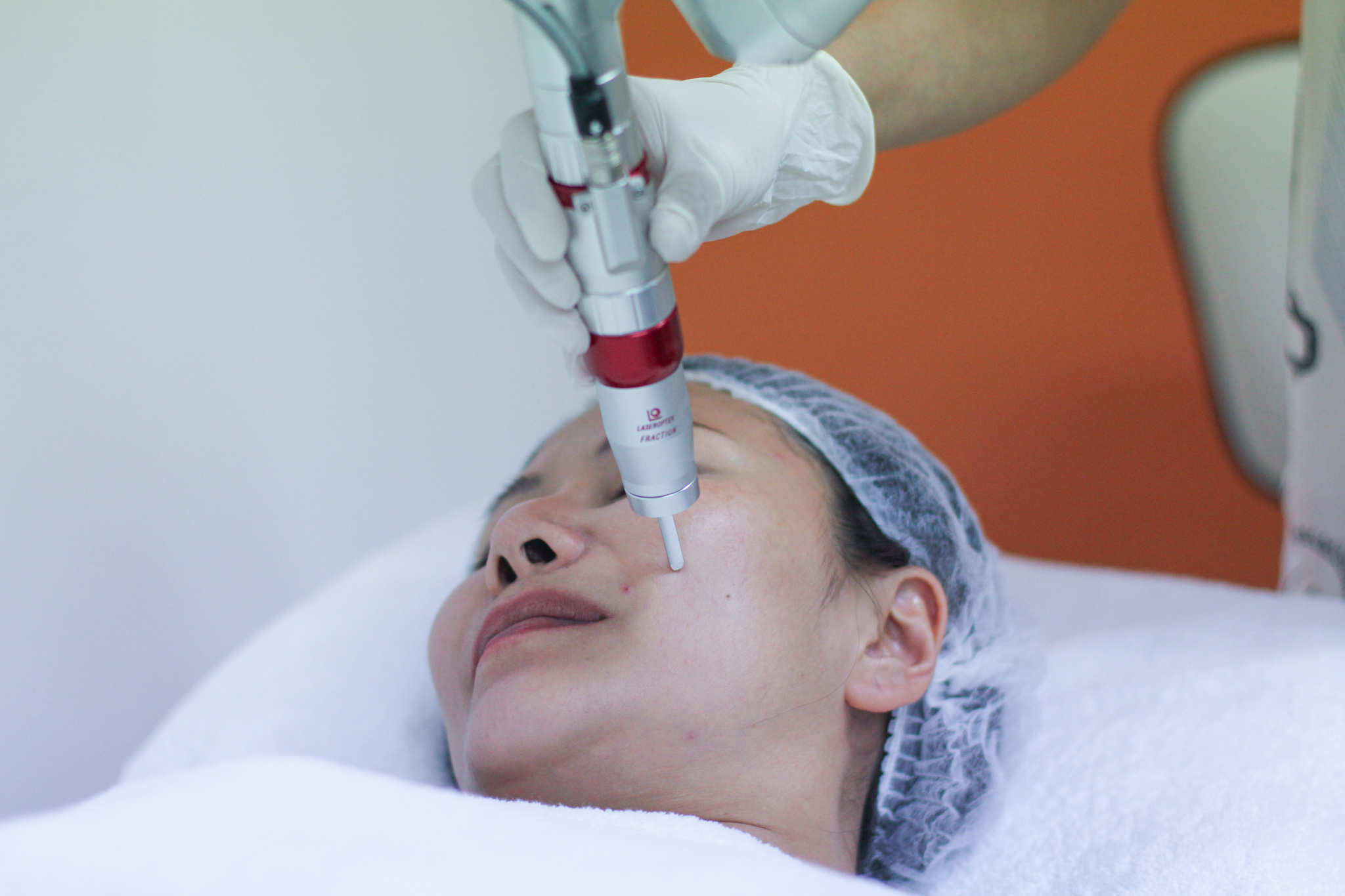 Ecoxel
Ecoxel is a CO2 laser that uses a laser beam finer than hair to fractionally irritate the epidermis, creating small thermal lesions on the skin structure without causing any serious damage. The lesions along the skin's surface initiates a controlled wound healing process, allowing for natural skin healing and rejuvenation with no side effects. The small beam of the fractional laser easily penetrates the skin deeply, reducing the outcome of post-inflammatory hyper pigmentation. This needle-free treatment uses an ultra-pulse mode that reduces treatment time as well as ensuring minimal pain and downtime for patients.
Get
In
Touch
Have questions? Get in touch with us, our product specialist will get back to you as soon as possible.