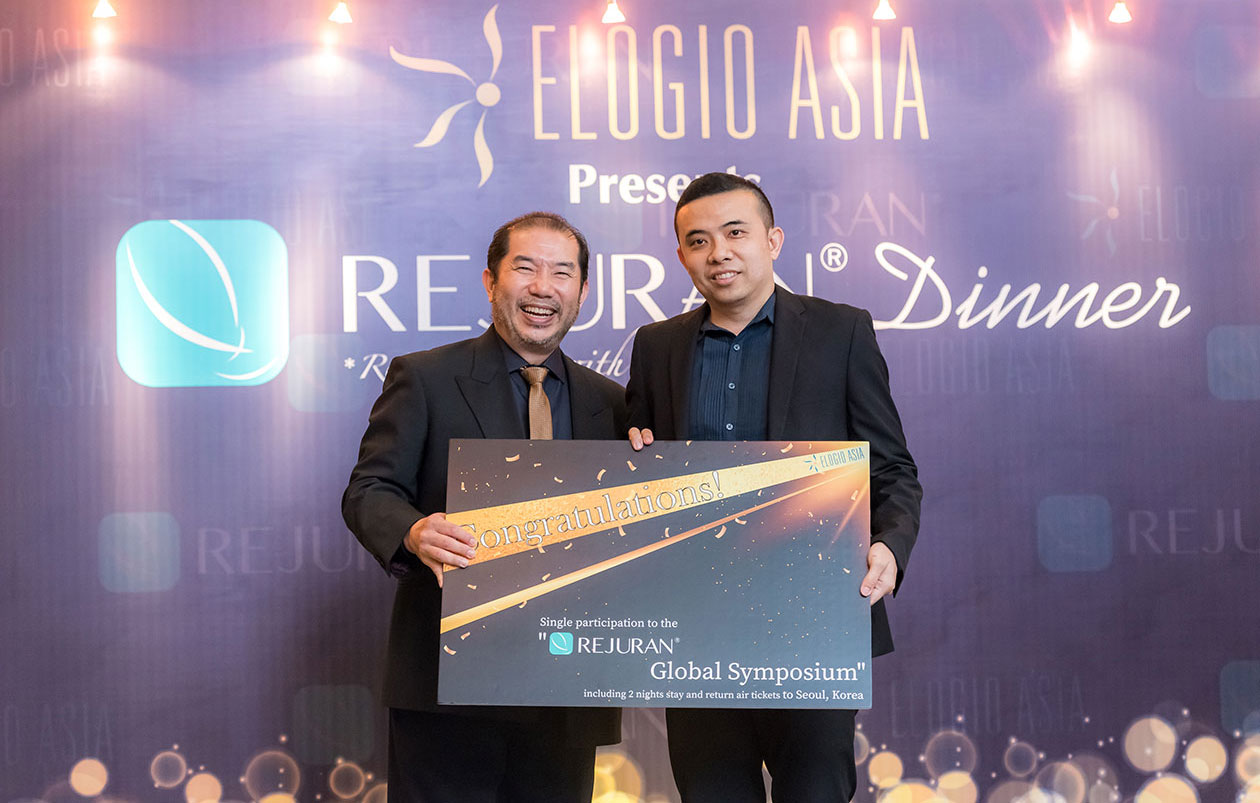 Rejuran Healer Dinner Launch in Kuala Lumpur
Rejuran Healer Dinner Launch in Kuala Lumpur
Event Description
On the 5th of August, the Elogio Asia team hosted the Malaysian launch of Rejuran at the Mandarin Oriental Hotel in Kuala Lumpur and invited many aesthetic doctors to celebrate this occasion.
Mr Jung RaeJun, a spokesperson for Rejuran flew in from Korea to introduce Rejuran to all the doctors present that night. Dr Lam Bee Lan from Ageless Medical, Dato' Dr Liow Tiong Sin from Signature Clinic and Dr Bob Klajo John from Clique Clinic spoke about their personal experience administering Rejuran on their patients.
Awards were also presented to our top Rejuran user, Dr Hoe Yut Hung from MY Clinic, and the final lucky draw winner, Dr Alex Lee from Clinic RX, who won a trip to Korea to attend the exciting Rejuran Global Symposium happening in October.
We want to say a huge thank you to everyone who attended one of our largest special occasions to date. Stay tuned for more many more events to come!