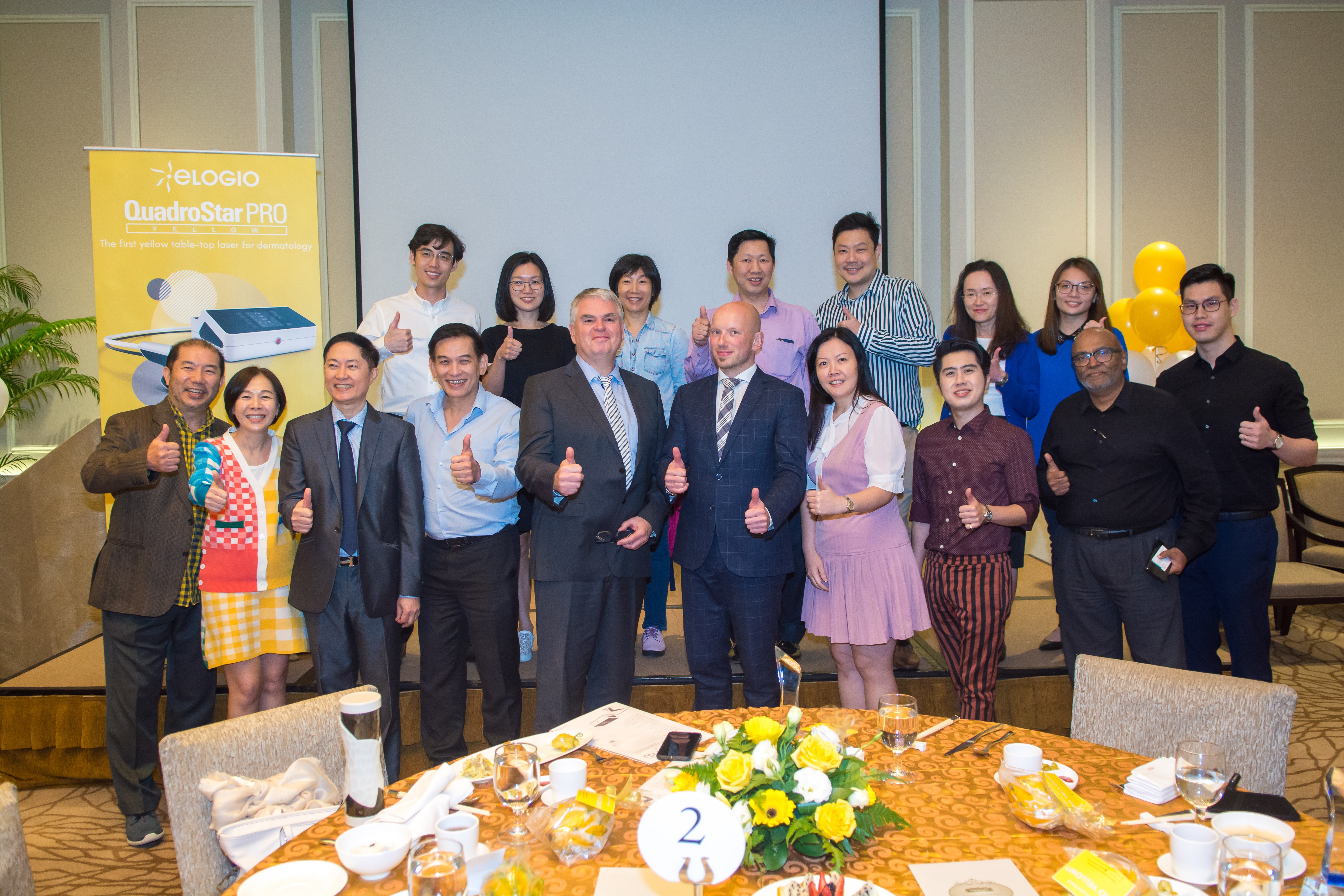 1st Quadrostar Pro Yellow Lunch Symposium
1st Quadrostar Pro Yellow Lunch Symposium
Elogio-Educates
SINGAPORE: On the 5th of November, Elogio Asia held its very 1st Pro Yellow Lunch Symposium at The Fullerton Hotel along with many esteemed Medical Aesthetic Doctors and Professionals across Singapore and Malaysia.
We are particularly grateful for our guests and main speakers – Mr Hans Pruefer & Dr. André Steps from Asclepion Laser Technologies who came all the way from Germany, Dr. Staporn Jinaratana from Renovia Clinic in Bangkok and Dr. Chua Cheng Yu from Veritas Aesthetics for the remarkable sessions throughout the symposium!
For appetizers, we were treated with a delectable introduction on Asclepion from Mr Hans, ravished on the invaluable experiences and protocols of the Pro Yellow Laser from Dr. André and Dr. Staporn as our mains and wrapped up dessert with an engaging 'Q & A' session with Dr. André and Dr. Staporn moderated by Dr Chua.
Thank You to All who attended this event and supported us with the QuadrostarPro Yellow. It is our greatest privilege and honour to work and serve alongside you.