What is Scar?
Scarring is the process by which wounds are repaired. The appearance of a scar depends on what produced the damage and how it was produced, the location of the wound on the body, and a variety of genetic factors that differ from person to person.
A defective healing process can result in a type of scar called a keloid, which is an unsightly, itchy, thick, red, knobby bump that often continues to enlarge over time.
How can scars be treated?
Depending on the type and severity some treatments can reduce the appearance of scars, including filler injections and lasers. The latest treatment method is pneumatic injectors that use a high-pressure narrow jet of the injection liquid instead of a hypodermic needle to penetrate the epidermis to regenerate and remodel skin. It is also ideal for lifting the depressed areas of scars and stretch marks to reduce their appearance.
Elogio's Recommended Solutions
Ecoxel
Ecoxel is a CO2 laser that uses a laser beam finer than hair to treat scars by fractionally irritating the epidermis, creating small thermal lesions without causing any serious damage to the skin structure. The controlled induced lesions initiate the natural wound healing process, stimulating natural skin healing that leads to healing and reduction of scars. The small beam of the fractional laser easily penetrates the skin deeply, reducing the outcome of post-inflammatory hyper pigmentation. This needle-free treatment uses an ultra-pulse mode that reduces treatment time as well as ensuring minimal pain for patients.
Lotus III
Lotus III is an innovative fractional multi-pulsed Er:YAG laser proficient at coagulating tissue using thermal energy through its ultra long pulse mode at 5µs. The Lotus III uses the Diffraction Optical Element (DOE) fractional beam technology that delivers uniform energy and fluence of each individual fractional beam, ensuring equal distribution of the energy in the skin. The laser beam deeply penetrates the dermal layer in the skin, stimulating production of new collagen and elastin that reduces scars. This reliable technology efficiently controls thermal energy, preventing burns from any thermal damage and lowers risk of post-inflammatory hyperpigmentation, oedema, pain and has short downtime.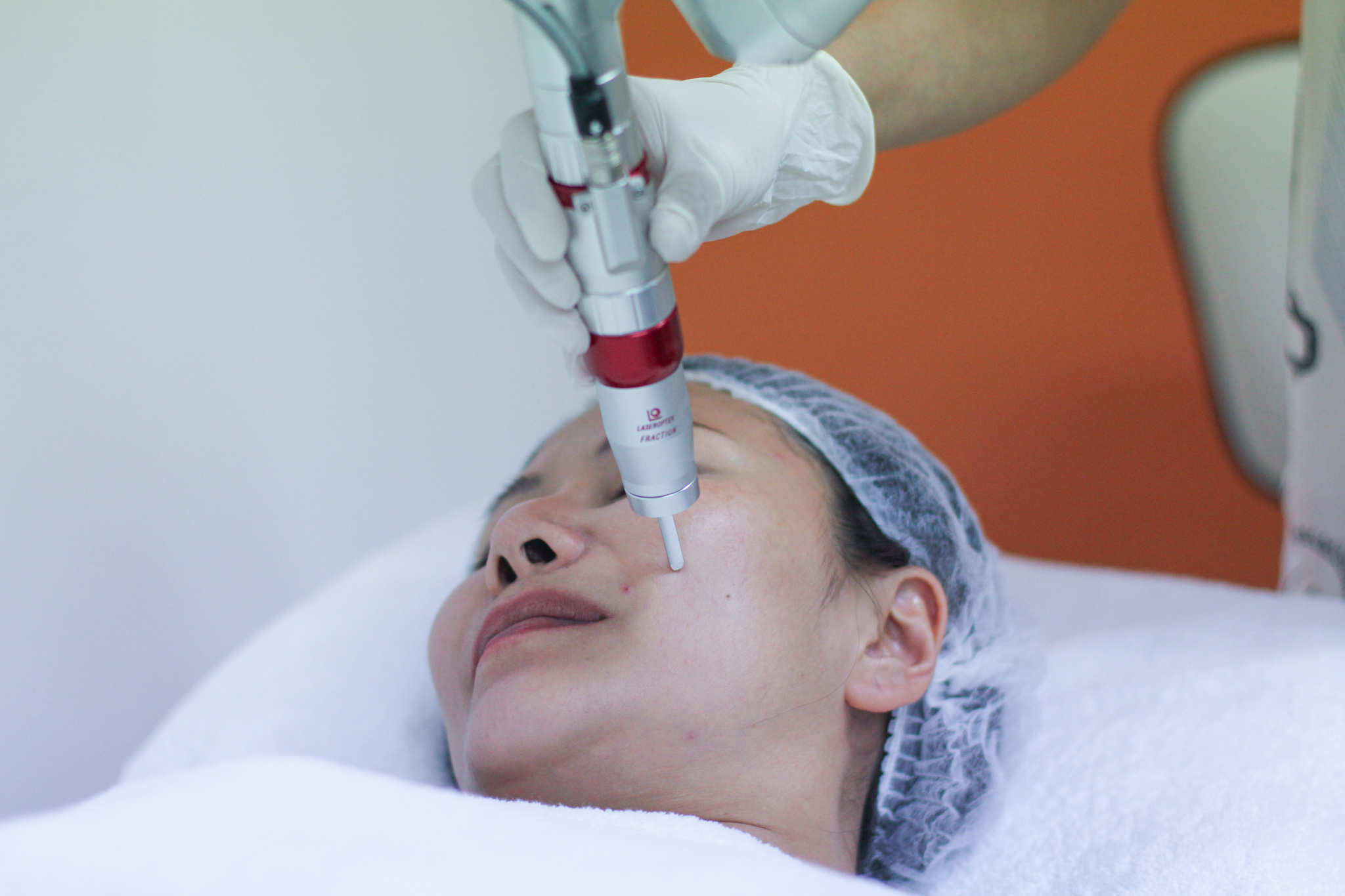 Get
In
Touch
Have questions? Get in touch with us, our product specialist will get back to you as soon as possible.