Description
Rejuvenation with PN
Strengthen the skin regeneration ability, replenish moisture and reduce the pain at the same time (All-in-One Treatment).
Extracted from Salmon in Korea

Biocompatible Substance

Naturally reduces facial wrinkles

Colorless clear liquid as a gel form to maintain constant viscosity

Gradually spreads in body as constant form
Product name : REJURANⓇ
Capacity : 2mL / syringe
Composition : PN (Polynucleotide) 2%
Needle size : JBP nano needle 33G 4mm
Purpose of uses : Improving elasticity, turgidity and tonicity of skin
Administration : Intra dermal injection
Storage : Room temperature
REJURAN® is a skin booster that has regeneration effect restoring ECM to promote collagen secretion showing improvement in melasma, large pore and redness. REJURAN® can be combined with other aesthetic procedures such as Botulinum toxin, HA, Thread and EBT to achieve enhanced effects to meet individual expectations.
Quick Effect
Stabilizes skin immediately after administration and make quick effect from deep inside of skin
Volume-up effect
3-D polymeric structure
Minimum down time
Daily life is available right after treatment
Excellent safety
No adverse reaction with high biocompatible substance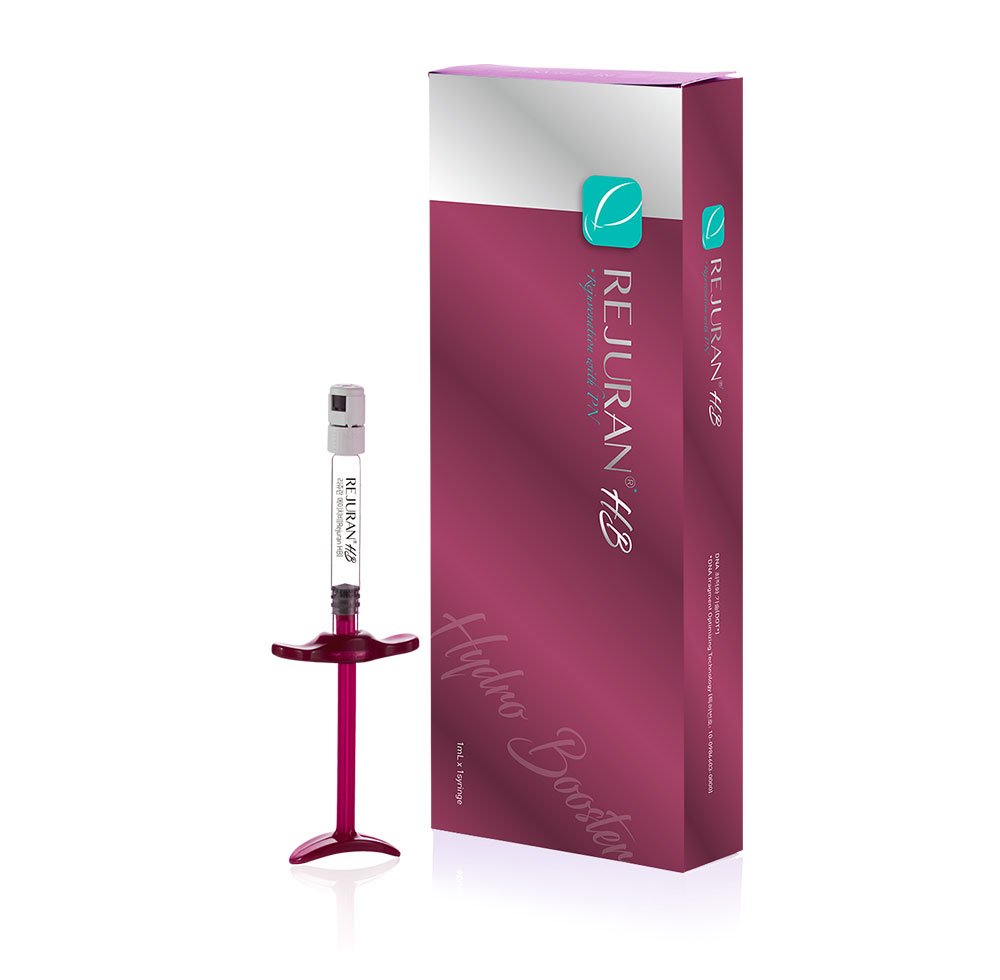 Product name : REJURANⓇ HB
Dosage : 1ml / syringe / box
Ingredients : PN, HA (lidocaine 0.3%)
Needle : JBP nano needle 33G 4mm
Classification : Medical Device
'Skin Healer of regeneration and hydration' recover and improve the skin fundamentally  on damaged and aged skin due to UV lights, aging and excessive or repetitive cosmetic treatment. Increase natural defense ability by filling natural and vital components of skin structure  and strengthen the skin barrier. Increase proliferation and viability of the dermal fibroblast, an essential element of skin regeneration by 20% with combination of PN and HA. Reduced the pain containing Lidocaine and replenish moisture by HA.
The combination of PN and HA has the following synergic effects:
Extracellular matrix (ECM) hydration
Stimulated fibroblast proliferation
Promoting collagen synthesis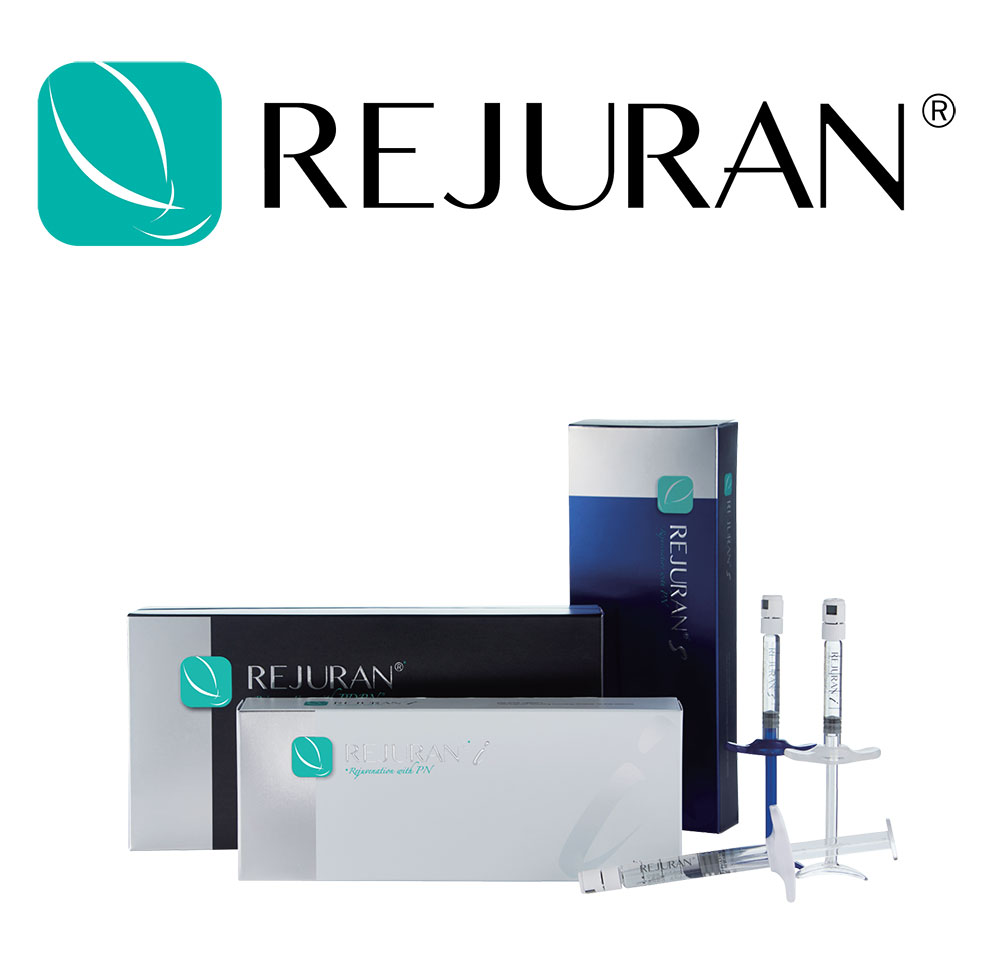 Product name : REJURANⓇ I & REJURANⓇ S
New Products have been released for appropriate treatment area.
REJURANⓇ I : Reduces crow's feet and fine wrinkles around eyes and improvement of elasticity around eyes area (thin skin).
REJURANⓇ S : Rejuvenate scars (depressed and sunken scars) and volumize effects on depressed area.
Effect of Rejuran, reducing wrinkles and fine lines.
Improvement of wrinkles was conformed significantly after injecting Rejuran® total 4 times in two weeks interval and no adverse effect has been found.
Improvement of crow's feet
In clinical trials, patients received Rejuran® treatment for crow's feet on both eyes. Repeated treatment were performed every two weeks for a total of four times and the results showed improvement of wrin­kles from 94.29% of patients. [2nd week 2.13, 4th week 2.20, 12th week 1.84 for LCL scale). There were no adverse effects.
Indications
Improving elasticity

Turgidity

Tonicity
To promote tissue restoration

Reconstruction

Improvement of physical appearance
Get
In
Touch
Have questions? Get in touch with us, our product specialist will get back to you as soon as possible.