What is Body Shaping?
Body shaping, body sculpting or body contouring is the term used to describe a wide range of invasive and non-invasive medical aesthetic procedures that involve reducing fatty deposits under the skin to define and shape the body.
How does it work?
Various programmes are designed to target fatty areas such as abdomen, thighs, and arms to give the body a more lean or defined look. The techniques and extent of the procedure depend on the patients' current physical state and their goals. Some examples include cellulite removal, cryolipolysis or ultrasonic cavitation.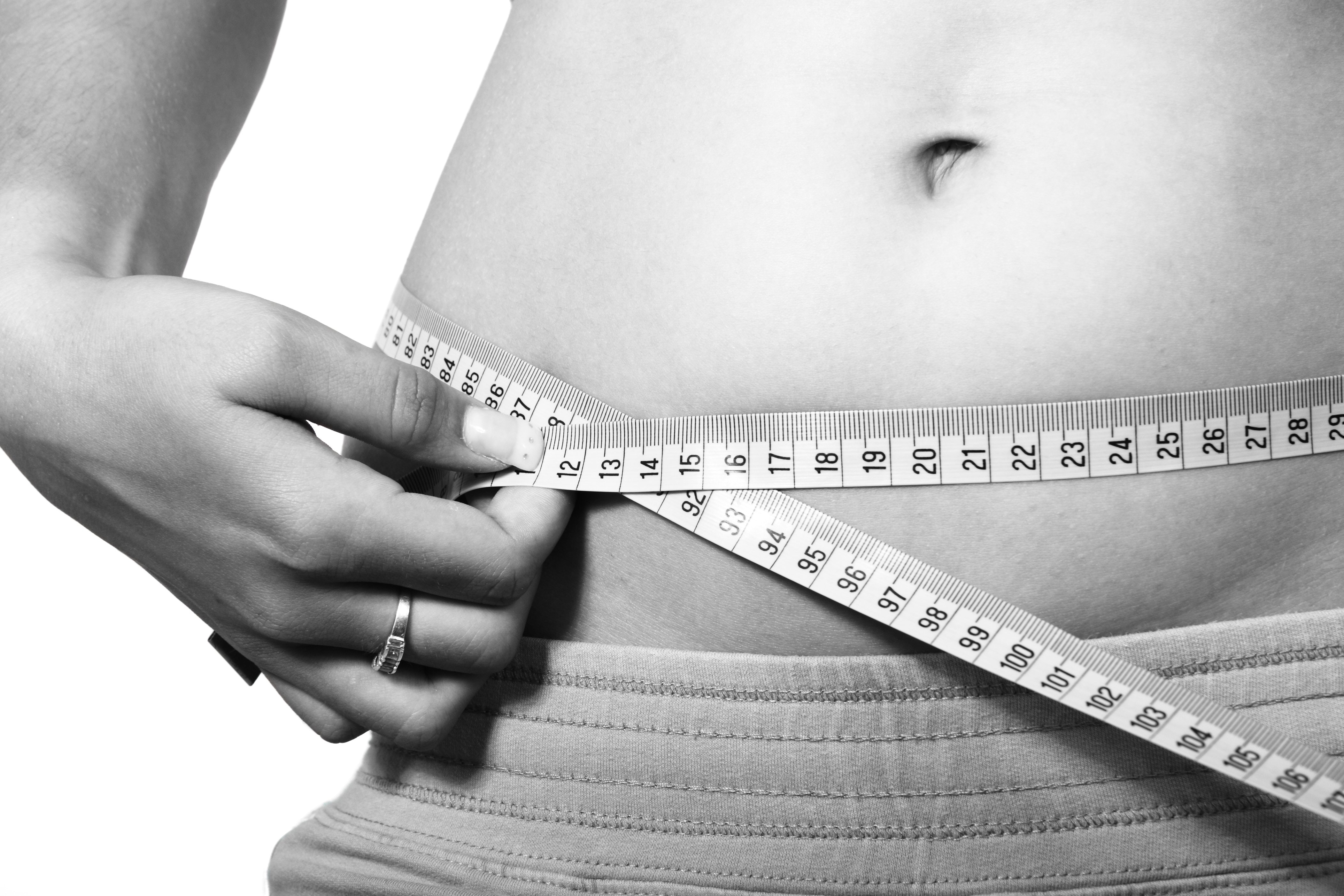 Cellulite
What is Cellulite?
Cellulite is a condition where the skin presents with a dimpled, lumpy appearance due to fat deposits pushing through the connective tissue beneath the skin. While it is usually found on the buttocks and thighs, cellulite can also occur in other areas.
In women, the way that their connective tissue and fat cells are arranged – vertically rather than in a criss-cross pattern – increases their likelihood of developing cellulite as compared to men. In women, the way that their connective tissue and fat cells are arranged – vertically rather than in a criss-cross pattern – increases their likelihood of developing cellulite as compared to men. As fat pushes up the connective tissue under the skin, it causes the surface to dimple. As women age, their ability to produce collagen is reduced, weakening connective tissue thus allowing more of the fat cells to push upwards.
Three Grades Of Cellulite:
Grade 1 or Mild
When the skin is pinched, you can see an "orange peel" effect appear. However, when you stand or lie down, it is invisible.
Grade 2 or Moderate
When you stand, cellulite is visible, but disappears when you lie down.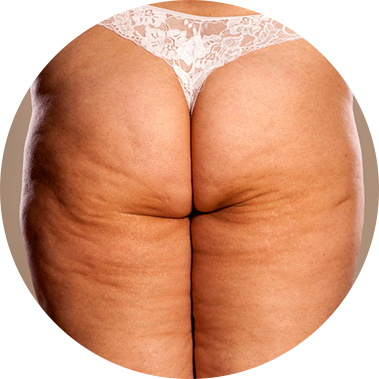 Grade 3 or Severe
Cellulite is visible when standing or lying down.
Cryolipolysis
What is Cryolipolysis?
Cryolipolysis or 'fat freezing' is a procedure involving non-invasive cooling of fat cells in order to break down and reduce body fat without damaging surrounding tissue. It can be used for areas such as abdomen, hip, love handles, thighs and love handles.
Ultrasonic Cavitation
What is Ultrasonic Cavitation?
Ultrasonic cavitation is a non-invasive treatment that uses low frequency ultrasound to breakdown and disintegrate fat cells into smaller components which can be naturally removed through the lymphatic and urinary system. This procedure is ideal for patients with approximately 3cm or more of fat that seek instant reduction.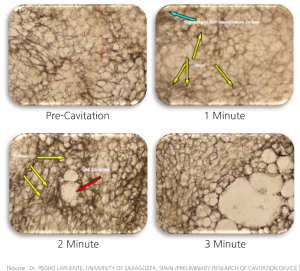 Elogio's Recommended Solutions
EndyMed PRO
The EndyMed PRO is a revolutionary device in the body sculpting market. The body tightening and contouring handpieces combines the power of focused 3DEEP RF energy with the benefits of vacuum tissue lifting, producing optimal cellulite reduction and body contouring. The unique tissue lifting vacuum effect doubles the energy delivery as well as the volumetric heating of the treatment area, therefore achieving higher treatment temperatures that melts fat cells under the tissue. The 3DEEP RF technology also induces collagen remodelling which tightens the skin, overall reducing the appearance of cellulite, leading to enhanced body sculpting and defining. The energy delivered to the dermal layer with controlled temperatures between 52°C to 55°C minimises pain, resulting in fast treatments with no downtime for patients.
HP50
HP50 incorporates extracorporeal shock wave therapy (ESWT) in contouring the body and reducing cellulite appearance. The radial pressure wave energy penetrates deep layers of epidermis and subcutaneous tissue, breaking down fat cells and at the same time stimulating the growth of new blood and lymph vessels that help drain the waste products formed from the breakdown of fat cells. This effect combined with the tightening of the skin and connective tissue remodelling results in optimum body contouring. HP50 is ideal for patients seeking non-invasive and painless procedures with minimal downtime.
Robolex
Robolex is a multifunctional obesity treatment device that features an ALL IN ONE technology for prominent body slimming and cellulite removal. By inducing adipose lipolysis, fat cells are effectively broken down and the end products are removed through increased drainage by angiogenesis of blood and lymph vessels. Combining ultrasound cavitation, radio frequency, low level laser and vacuum, this cutting-edge non-invasive device is commended for its painless and fast 10 to 30 minutes procedures with noticeable results even after one treatment session. The Robolex also features special control panels installed on the probes for easier and more convenient usage.
Micool A
Micool A is a novel cryolipolysis device for body slimming that delivers intense cooling energy directly to subcutaneous fat to induce apoptosis of fat cells. Targeting only the fat layer, this non-invasive procedure does not cause damage to the surrounding tissue, thus patients hardly feel any pain nor have any need for anaesthesia. Equipped with two applicators and four different region-specific tips, patients can undergo multiple area treatments at the same time. Micool A procedures are accompanied with the use of Smart Gel Pad and Smart Liner to protect the skin against the cold as well as maintaining proper hygiene.
Get
In
Touch
Have questions? Get in touch with us, our product specialist will get back to you as soon as possible.